J'ai toujours eu le chic pour réussir à faire mourir les plantes rapidement.. même les cactus ont rarement survécu à mes soins spartiates..
Le Velu lui, a plutôt un côté Hulk pour tout faire fleurir, il touche, coupe, parle, met de la musique aux plantes qui en retour fleurissent et poussent à une vitesse incroyable !
L'autre jour, nous sommes allés à Jardiland acheter quelques fournitures et surtout du terreau. Pour 30€ nous sommes donc revenus avec quelques décos de no-hell (pour l'an prochain.. si si !), un énorme paquet de terreau, des billes d'argiles, quelques mini cactus, d'étranges plantes carnivores (à -70% !) et quelques plantes en plus...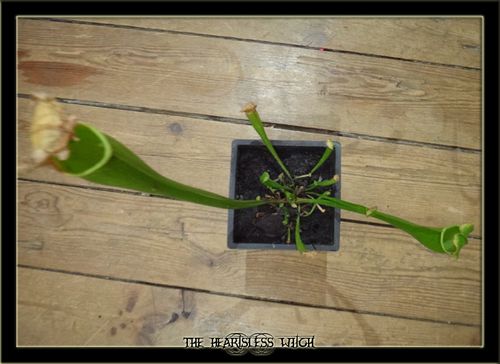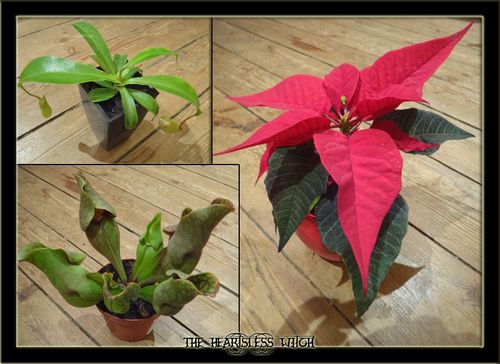 Deux ptits cactus et un aloe qui ont terminé dans des mini chaudrons que j'avais acheté avant halloween et dont j'hésitais sur l'utilisation !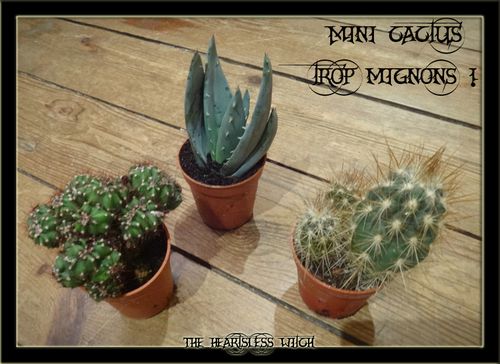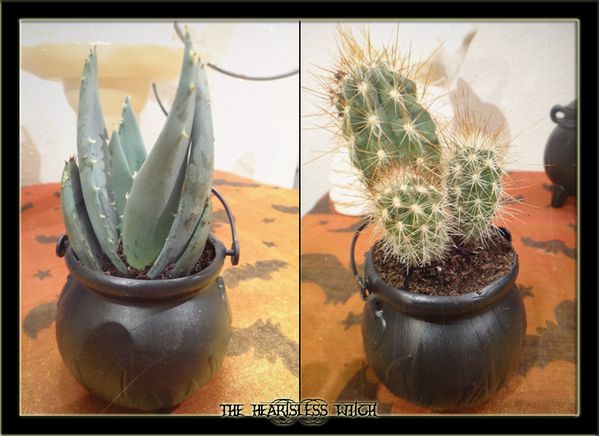 J'ai dégotté à la déchetterie une superbe valise en métal dont les fermoirs étaient cassés et j'ai desuite pensé à en faire une jardinière ! J'avais vu des tas d'idées superbes pour faire pousser des petites plantes dans un appartement et ce melting pot d'idées m'est revenu quand j'ai vu la valise !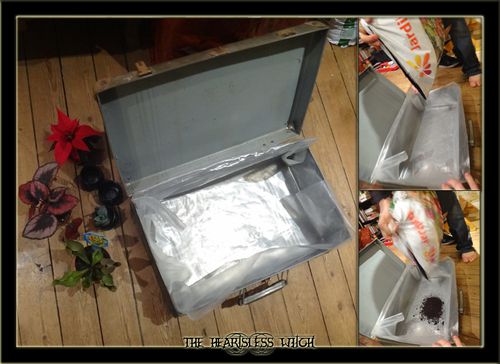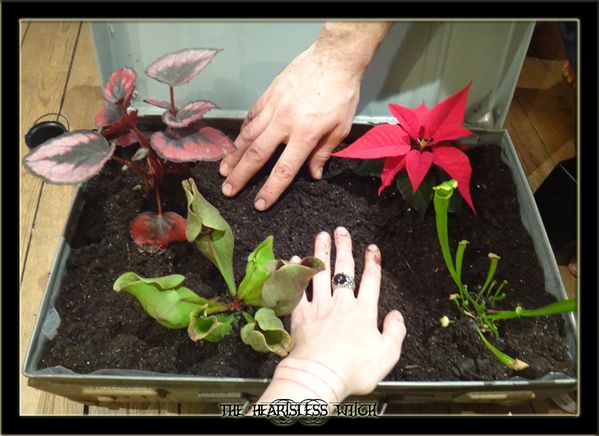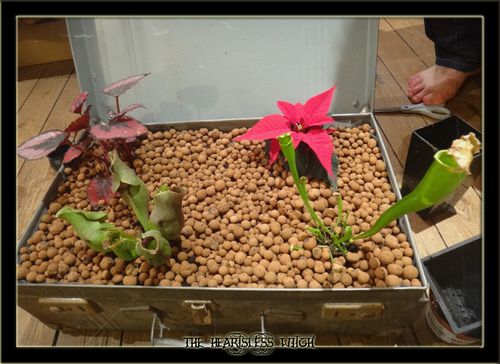 Et voilà un joli ensemble de nouv°hell plantes pour la maison, je leur souhaite une longue vie et espère que les chattes ne les croqueront pas trop vite !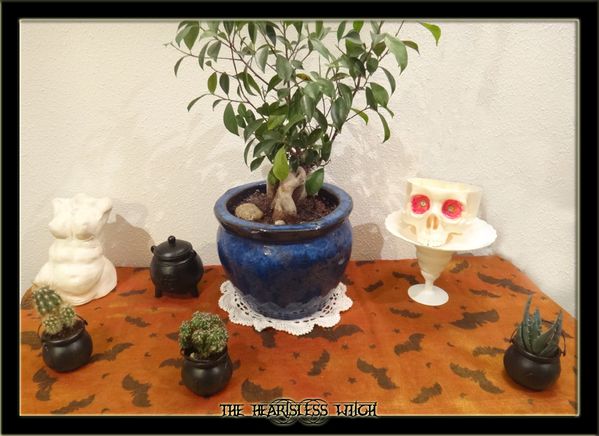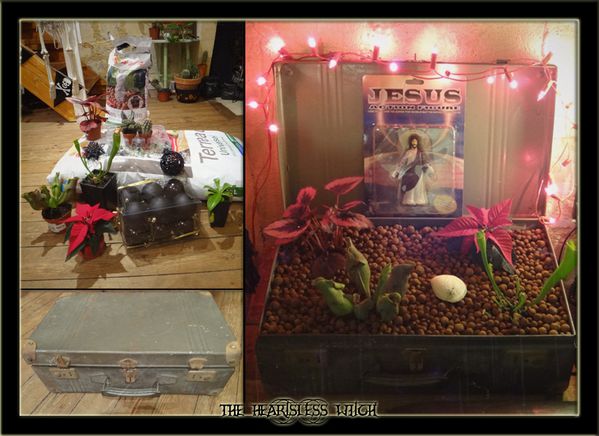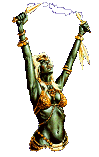 I had never had the green hand, unfortunately all the plants I took home died really quick ! even the cactus.. My lover has in opposite a strong bound with flowers.. everything he touch come bigger and full of flowers.
The other day, we went to a plant store and for 30€ we came back with a lot of new plants, cactus, christmas decoration (for next year) and some new grass.
I founded in a waste collection centre a big metalic suitcase, the things to close it are broken and after seeing so much nice idea for plants in flats on crafting blogs, I immediately thought about making a little garden in it.
We also put the little cactus in some plastic cauldron I bought before halloween.
And here I have a nice new green parts in the house ! I'm just hoping the cats won't eat it too soon...
Des idées piochées sur le net / Ideas from the web :